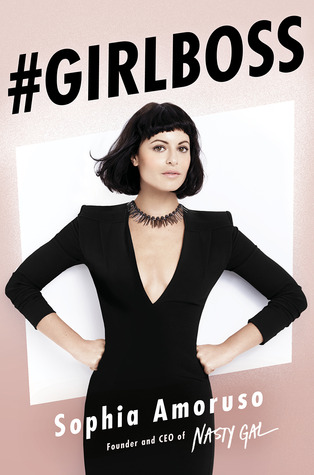 "A #GIRLBOSS is in charge of her own life. She gets what she wants because she works for it."
Sophia Amoruso's #GIRLBOSS caught my eye last year, but I didn't get around to reading it until this past month. I enjoyed it (albiet the light swearing), and she dispensed a lot of advice that, while I had already grown up hearing some of it, was a good reminder. I've pulled out the quotes that stuck out to me while reading.
"Learning how to manage your money is one of the most important things you'll ever do. Being in a good spot financially can open up so many doors. Being in a bad spot can slam them in your face."
"Your challenge as a #GIRLBOSS is to dive headfirst into things without being too attached to the results. When your goal is to gain experience, perspective, and knowledge, failure is no longer a possibility. Failure is your invention."
"No matter where you are in life, you'll save a lot of time by not worrying too much about what other people think about you…You is who you is, so get used to it."
"A #GIRLBOSS knows where she excels and where she could use some work, so get to know yourself and your weaknesses."
"Be a nice person at work. It doesn't matter how talented you are; if you are a total terror to work with, no one will want to keep you around."
"It's cool to be kind. It's cool to be weird. It's cool to be honest and to be secure with yourself. Cool is the girl at a party who strikes up a conversation with you when she notices you don't seem to know mnay people there."
"Confidence is more attractive than anything you could put on your body."
What I enjoyed about this book was that it was very raw. It didn't have the polish that I've come to expect from books, but I was able to feel like Sohpia was an older sister dispensing advice. Her story is a do-it-your-way story…so don't worry about being conventional. I agree with her, that "You is who you is." We should appreciate ourselves and everything we have to offer.
She also dispenses good advice on cover letters and résumés:
In cover letters, write about what you can do for the company. Don't make it about what you want. Amoruso also writes that "A cover letter can connect the dots between where you've been, where you are, and where you're trying to go." As far as résumés go, be specific about your past experience! She also has a section of the book titled "Networking Is Not Just for Creeps," which made me chuckle.
There is so much good stuff in this book, so please read if you have the chance! I promise you'll laugh, wrinkle your nose, or have some other reaction of surprise.
Happy reading!
Marissa